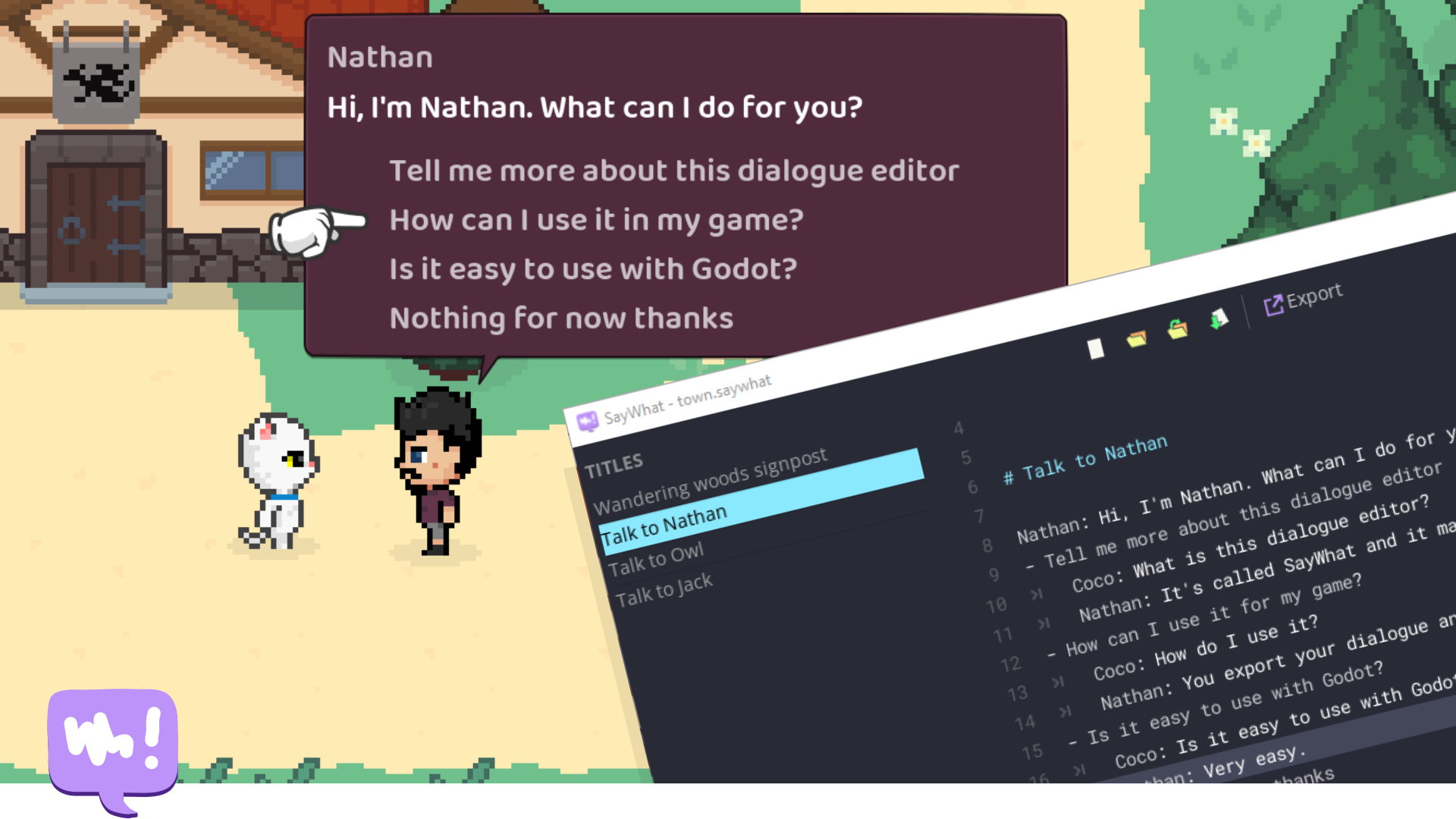 SayWhat
On top of updating the Itch page with some more documentation, I've added a couple of new features to the editor and fixed a few bugs.
When your cursor is on a goto line you'll now see a prompt similar to this:

So you can now jump to a known title, create one if it doesn't exist, or pick a title from the list of known titles to insert.
As part of that work I've also added a filter to the titles list in the side bar: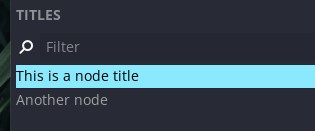 I also fixed an issue with the Godot addon which previously required a reload of the project before it could be enabled.
There were also a few minor parsing bugs that I've fixed up too.
Files
SayWhat-linux-4.1.0.zip
15 MB
Jan 11, 2022
SayWhat-mac-4.1.0.zip
27 MB
Jan 11, 2022
SayWhat-win-4.1.0.zip
14 MB
Jan 11, 2022