The Definitely Ending Story
The Definitely Ending Story is a simple point-and-click puzzle picture book, featuring original illustrations. Can you solve your way to Granny's house? Will you get stumped in the woods? Give it a shot!
Click on items to pick them up. Click on the townsfolk to talk to them for clues and to obtain items.

The whole game, code and artwork, was made in 48 hours for React Riot where it won Judge's Favourite.
Our team consisted of me, Lilly Piri, Ben Hoad, and Taz.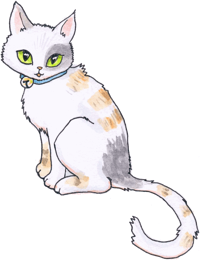 "Great game. My legs have gone numb while playing it on the toilet."
- Toby ⭐⭐⭐⭐⭐
"That was amazing"
- Jaap ⭐⭐⭐⭐⭐
"Nice."
- Kev ⭐⭐⭐⭐⭐
"I'm just buying drinks and keeping them in my bottomless pockets."
- Marinus ⭐⭐⭐⭐⭐
Comments
Log in with itch.io to leave a comment.
Thanks :) I kind of want to flesh it out a bit more in the future.