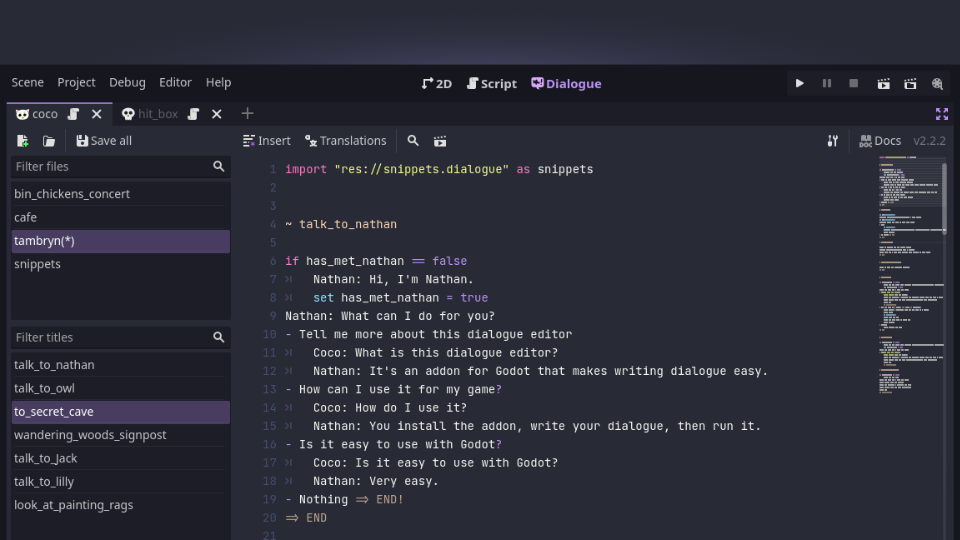 Dialogue Manager for Godot 4
This release brings a bunch of fixes and improvements:
Adds "?" and "!" as auto-wait characters when typing out dialogue lines.
Fixes a missing setting for including all responses.
Improves the mouse wheel behaviour in the file and titles lists.
Fixes the macOS keyboard shortcut for zooming out in the editor.
Fixes an issue with resolving state properties.
Files
godot_dialogue_manager-2.15.4.zip
299 kB
43 days ago
Get Dialogue Manager for Godot 4